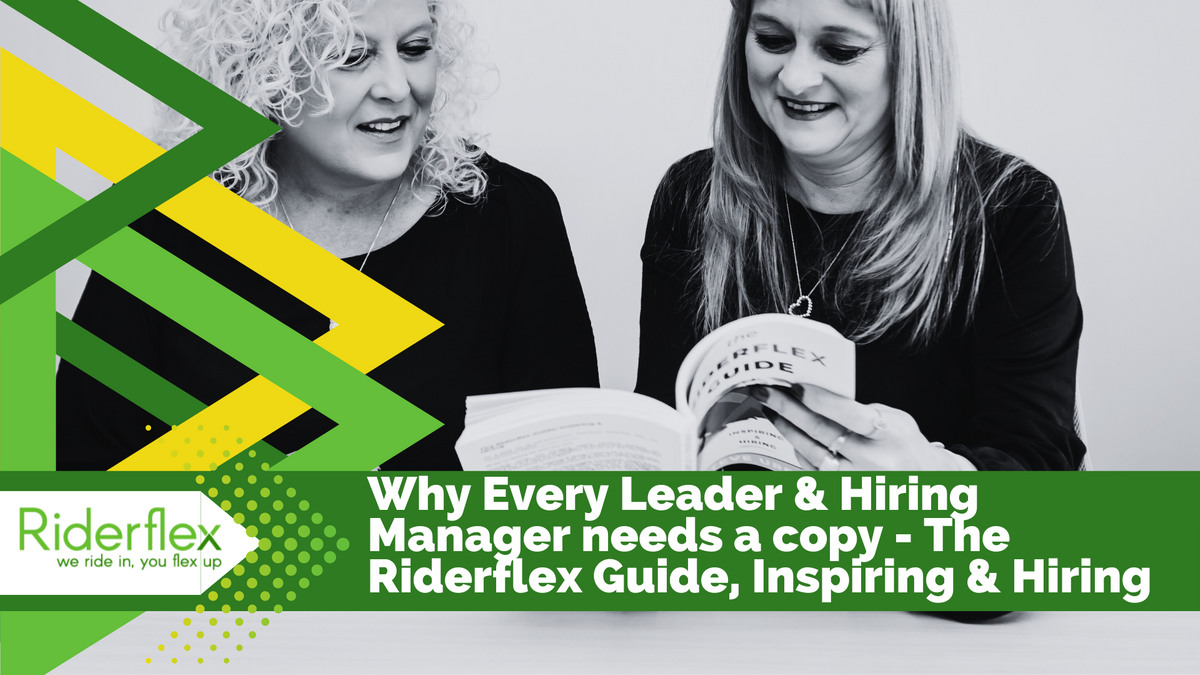 Why Every Leader & Hiring Manager needs this book -The Riderflex Guide: Inspiring & Hiring
Brianna Derrera
The Riderflex Guide: Inspiring & Hiring is a valuable resource for leaders and hiring managers in today's fast-paced and ever-changing world. It provides insights and guidance tailored to the unique challenges of building successful teams and navigating the recruitment process in the modern era.
What will you find in the Riderflex Guide, Inspiring & Hiring?
Adapting to a Changing Landscape:
-Exploring the evolution of the recruitment process and adapting to new rules.
-Understanding the characteristics of the new generation of workers.
Leadership and Professional Development:
-Developing the qualities and skills necessary for effective leadership.
-Emphasizing the importance of continuous professional growth.
Communication, The Power of Connection:
-Enhancing communication skills for effective leadership and hiring.
-Building strong connections with employees and candidates.
Building a Strong Talent Pool:
-Identifying, attracting, and retaining top talent.
-Utilizing innovative recruitment strategies and leveraging social media platforms.
Expanding Your Team, The Right Fit:
-Creating effective job descriptions and conducting thorough interviews.
-Making well-informed hiring decisions to ensure the right fit.
Working With a Recruiter, Maximizing Efficiency:
-Collaborating with recruitment agencies for a streamlined hiring process.
-Establishing successful relationships with recruiters for optimal results.
Social Media and Networking, Building a Brand:
-Utilizing social media platforms for effective recruitment and employer branding.
-Leveraging networking opportunities for talent acquisition.

Life Lessons, Wisdom Beyond Work:

-Valuable life lessons that contribute to personal growth and fulfillment.
-Recognizing the interconnectedness of personal and professional development.
As you can see, The Riderflex Guide, Inspiring & Hiring offers a comprehensive set of highlights to help leaders and hiring managers navigate the challenges of building successful teams in today's dynamic world. With valuable insights on adapting to change, fostering effective communication, managing talent, and promoting work-life balance, this guide equips readers with practical strategies for inspiring, hiring, and leading with excellence.
For more tips and advice from Colorado's go-to headhunter and recruiting firm, check out the Riderflex blog and subscribe to our podcasts.