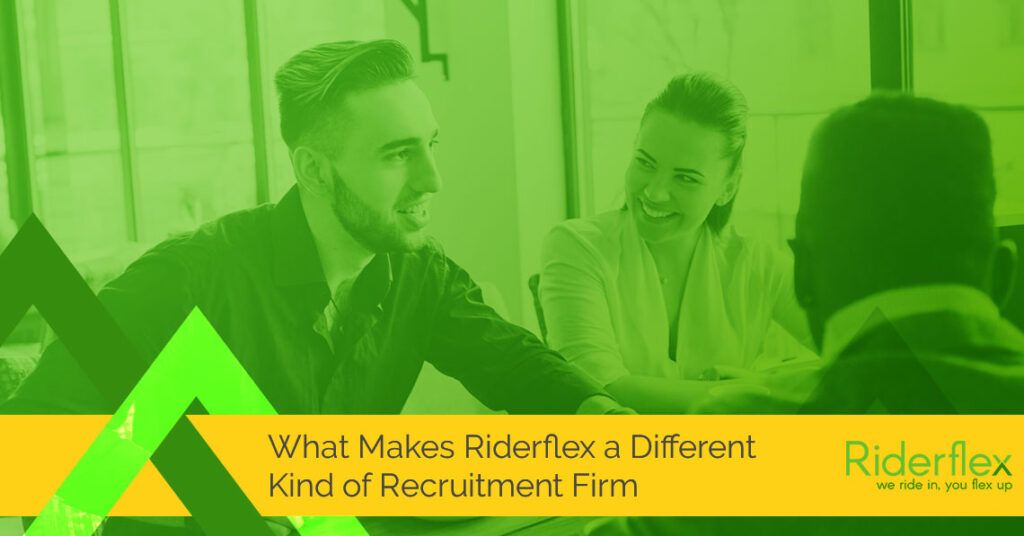 What Makes Riderflex a Different Kind of Recruitment Firm
Brianna Derrera
There are a lot of Colorado recruitment firms out there, but only one Riderflex.
When the time comes to hire a C-level executive for your organization, there's no shortage of head hunters you could work with in Colorado. But, there's a lot on the line when it comes to hiring COOs, CTOs, CEOs, and other C-level positions, and you shouldn't leave it up to just anyone.
There are a lot of similarities between recruitment firms at first look, and there are several reputable recruitment firms that could get the job done. But, when you dig deeper, you'll find that head hunters aren't all made equal.
Riderflex is a one-of-a-kind recruitment and consulting firm based out of Denver, Colorado, and there are several things that set us apart from the many other head hunters out there.
4 Reasons Riderflex is Colorado's Go-To Head Hunter
#1. Find a candidate who fits your requirements and culture.
Not only does Riderflex have what it takes to help you find a candidate that meets all of the technical requirements for the position, but we'll take it one step further by helping you find someone who also fits your company culture.
At Riderflex, we see cultural compatibility as just as important as technical proficiency and experience. The right candidate not only has to have the know-how and expertise for the job; they need to be a good fit for your company culture. You can't have one without the other, and Riderflex's unequaled cultural analysis ensures that we help you find the right candidate, technically and culturally.
#2. Enjoy the benefits of industry expertise.
At Riderflex, our success is built on your success, and above all else, we want to get it right. That means hiring someone who has industry expertise that we may not. That's why we work with industry experts who know what kind of skills and experience to look for. Also, the first interview a candidate goes through is an interview with an industry expert.
We don't like to guess when it comes to recruiting, and we're not too proud to say that we don't have the knowledge that our industry experts do. By working with them, we can ensure that the candidates we choose to move through the next steps of the process have the technical skill and experience to get the job done.
#3. Candidates are interviewed by a C-level executive.
When you're hiring for a COO, CEO, CTO, CIO, or any other C-level position, you're often doing so without the full knowledge of what to expect and what you'll need. This is especially true if you've never gone through the process before. The good news is that, when you work with Riderflex, you'll gain the benefits of working with someone who knows exactly what to look for because they're already doing the job.
A part of the recruitment process for high level roles includes a video interview with a C-level executive who has more than 30 years of experience. Having the perspective of an experienced executive gives Riderflex a unique advantage when it comes to helping you find the best candidate for the job.
#4. Take advantage of our consulting services.
Riderflex is unique in that, not only can we help you find the right candidate for the job, but we also offer a long list of consulting services to help your business grow and thrive. Whether you need help from a temporary, part-time COO to get you through the recruiting process, you'd like guidance on developing a marketing strategy, or you're looking to improve your sales performance, Riderflex is ready to help.
Learn more about the many consulting services that Riderflex offers today.
Don't settle for less for your head hunting needs.
When the time comes to hire executives for your business, don't make the mistake of trying to do it yourself and don't settle for just any recruitment firm. Choose a head hunter that will help you get it right by choosing Riderflex in Denver. Contact us today to get started.