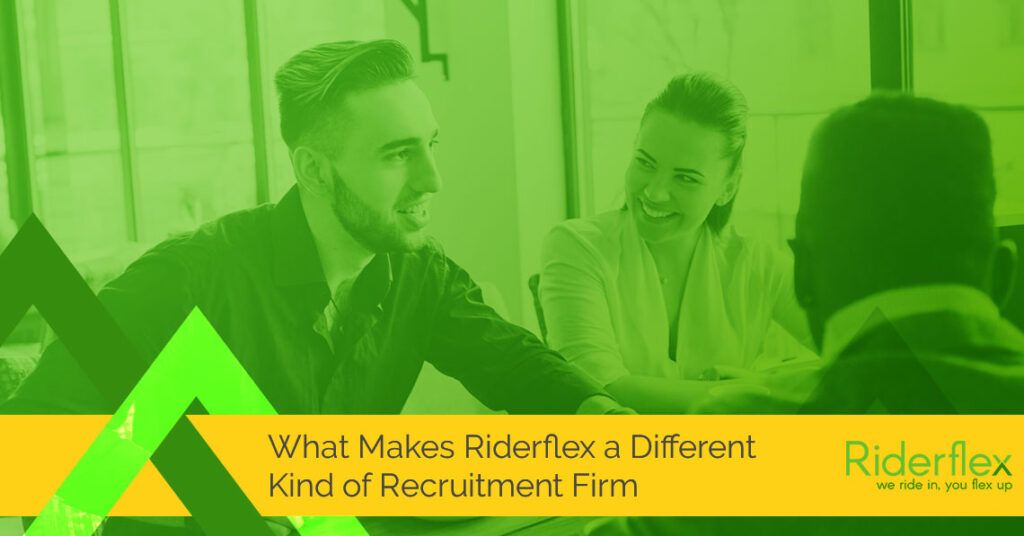 What Makes Riderflex a Different Kind of Recruitment Firm
Brianna Derrera
Elevate Your Executive Hiring with Riderflex: Colorado's Premier Recruitment Firm
When it comes to hiring C-level executives in Colorado, you need a recruitment firm that stands out from the crowd. While there are plenty of head hunters to choose from, only one offers the unparalleled expertise and services of Riderflex.
Why is Riderflex Colorado's go-to head hunter? Here are four compelling reasons:
#1. Customized candidate matches for your culture and requirements.
Riderflex goes beyond just technical qualifications - we prioritize cultural compatibility. We understand that finding a candidate who fits seamlessly into your company culture is crucial for long-term success. With Riderflex's unique cultural analysis approach, we ensure that the candidates we recommend not only have the technical proficiency and experience for the job, but also align with your company values and culture.
#2. Industry expertise that delivers results.
At Riderflex, we leverage the power of industry expertise to find the best candidates for your executive positions. We work with industry experts who possess deep knowledge and experience in your specific field. The first interview a candidate undergoes is with an industry expert who understands the skills and experience required for success. This ensures that only the most qualified candidates move forward in the hiring process, saving you time and resources.
#3. C-level executive interviews for unparalleled insight.
When it comes to hiring for C-level positions, you need insights from those who have walked the walk. Riderflex provides a unique advantage with video interviews conducted by C-level executives who have over 30 years of experience. They know exactly what to look for in top-level talent because they have been in those roles themselves. This invaluable perspective helps us identify the best fit for your organization's leadership team.
#4. Comprehensive consulting services for business success.
Riderflex goes beyond traditional recruitment services. In addition to helping you find the right executive candidate, we offer a wide range of consulting services to support your business growth. From temporary, part-time COO services to marketing strategy development and sales performance improvement, Riderflex is your trusted partner for comprehensive business consulting.
Don't settle for less when it comes to your executive hiring needs. Trust Riderflex, the leading recruitment firm in Denver, Colorado. Contact us today to experience the Riderflex advantage and elevate your executive hiring to new heights.