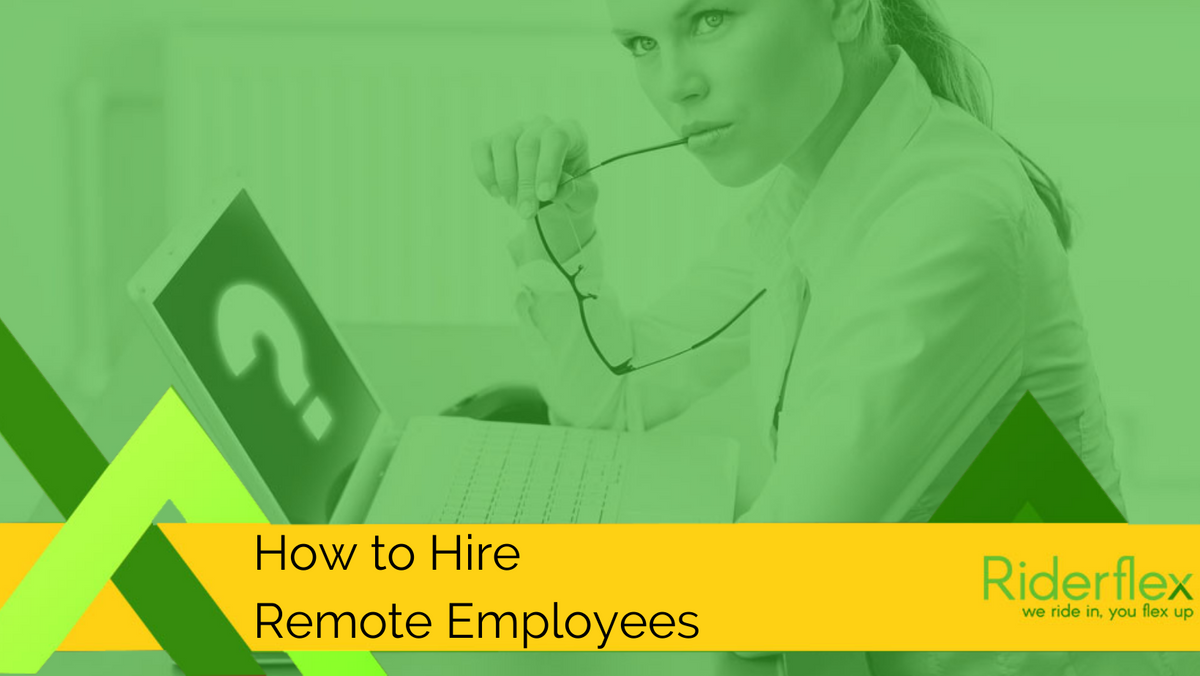 How to Hire Remote Employees
Brianna Derrera
Working remotely is beneficial to both businesses and employees.
At first, working remotely was seen as a temporary necessity that would be ended once life went back to normal. But, now, many businesses have seen the benefits of having a remote workforce, and employees have, too.
Businesses benefit from remote employees because it means far less overhead without the need to provide a building large enough for their workforce, which also comes with maintenance costs, utility costs, etc. Furthermore, the ability to work from home is an affordable way to provide employees with a pay bump without actually raising their salary.
The number one benefit of working remotely to employees is the immediate cost savings that come with no longer having to commute. Without a daily commute to the office, the employee will save on gas, as well as vehicle maintenance costs. Without a daily commute, the employee also saves a lot of time, immediately helping to tilt their work/life balance in the right direction.
There's no doubt about it, there are a number of great benefits of a remote workforce for both businesses and employees, and the tech industry is uniquely suited for a remote workforce because much of the work is being done on computer or online already.
But, whether you're looking for a software developer or an IT manager, hiring remote employees is a new skill lots of businesses haven't had much practice with. Hopefully, this guide will help you get it right.
Your Guide to Hiring Remote Employees
#1. Determine what the work-from-home dynamic looks like in your organization.
If you're new to the whole work-from-home concept, you may not have much of a plan in place for how collaboration will happen, how meetings will take place, what your expectations are for your employees, etc.
Before you can really know what you're looking for in a remote employee — which, we'll discuss in a moment — you have to have a baseline of what the work-from-home dynamic looks like within your organization.
#2. Know what you're looking for in an employee.
Different organizations value different things when it comes to remote employees. Some are focused solely on the outcome of projects and fulfillment of requests, without much emphasis placed on availability to collaborate or process.
But other organizations, particularly ones filling more team-based positions or that are new to having a remote workforce, want to know that remote employees will be in touch and responsive, want employees to focus on work during specific hours, or to follow a specific process.
Knowing what you want early on in the recruitment process will help you narrow down your options and find the right candidate.
#3. Fine-tune your interview questions.
While all of your traditional interview questions may still apply, you may want to add a few more to your repertoire. Someone who may not be well-suited to work in an office may thrive from home, and vice versa. It takes a different skill-set to be able to thrive in a remote work environment.
Here are a few interview questions you'll want to consider when hiring remote employees:
Have you ever had experience working remotely in the past? If so, what were your biggest challenges, and how did you overcome them?
How do you keep yourself focused amidst the distractions from home?
Where do you plan to work/what does your home-office setup look like?
What is your communication style? Do you communicate proactively or reactively?
#4. Pay attention throughout the process.
How a candidate communicates during the remote recruitment process can tell you a lot about how they'll communicate with you when they're on your team.
Do they get back to you promptly when you email them? Do they have good online meeting etiquette during the group interview? Is the tone of voice they use in emails polite and professional?
Every candidate will claim that they communicate well and will be responsive while working remotely, but how they communicate during the recruitment process is a much better indicator of what their communication skills will be like on your team.
#5. Don't be afraid to test their skills.
Whether you're hiring for an in-house or remote position, it's incredibly difficult to know how well someone will fit on your team and what kind of talent, creative thinking, and enthusiasm they'll bring to the table from an interview and resume alone.
One way to get a better understanding of what working with a candidate will be like is to actually hire them for a paid trial assignment. This will give you a much better idea of what kind of work they'll produce and how they'll work with your team without having to make the full commitment right away.
Tech positions, like software engineers and full-stack developers, are notorious for being difficult to fill as it is, and hiring them for remote positions can add a whole other layer of difficulty to the process.
There's a lot on the line when it comes to filling tech positions. Let the technical recruiters at Riderflex in Colorado help you get it right. Learn about how we can help today.