Riderflex Book
The Riderflex Guide, Inspiring & Hiring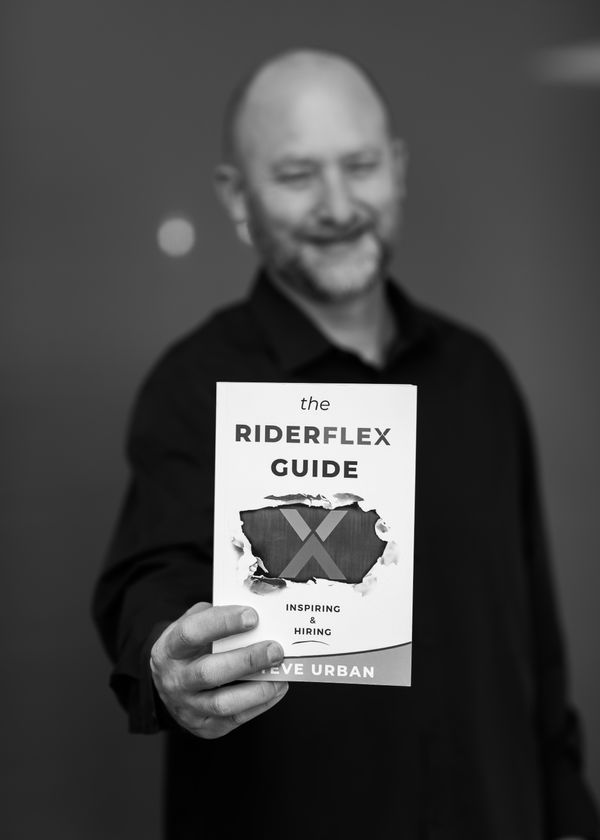 Why Do You Need This Book? From Author, Steve Urban
We're living in a culture where changes happen daily. We're juggling life, work, and everything in between. Finding the right people for your team doesn't follow the same process as it did 10 years ago. Managing and leading a new generation of workers through a new set of rules—many of which they brought with them—is tough.
In this book, I'm giving you the highlights of the insight I've gained, shared, and applied to my life. Maybe you're trying to navigate the recruitment process, managing a remote workforce, or struggling to know how to keep your best talent and fix the dented ones. I hope "The Riderflex Guide, Inspiring & Hiring" gives you the help you need
About the Author
Steve Urban worked his way from the retail sales floor to president of several $40M+ companies. His passion for finding, recruiting, and cultivating talent led Steve to co-found Riderflex, an executive recruiting firm with his friend and colleague, Scott Kegerreis, in 2013. He holds Advisory Board positions for several Colorado companies.
Steve also hosts the Riderflex Podcast, a daily segment that offers insights, tips, and stories about career, job seeking, entrepreneurship, leading others, and just making sense of life.
An Oklahoma native Steve lives in Colorado with his wife, Kim, and their dog, Rider. They balance the Riderflex life with camping in the mountains and being in the great outdoors whenever the opportunity arises.